Bazaar: Vibrant vegetarian and plant-based recipes
bazaar
noun: a market in the Middle East
Bazaar is a colourful, flavourful and satisfying celebration of vegetable dishes, designed to suit every occasion and every palate. The magic of this cookbook is that you won't feel like anything is missing, with dishes full of easy-to-achieve flavours and depth that would win over even the most die-hard carnivore.
Each recipe utilizes the abundance of varied flavour profiles of the East, from spices, herbs and perfumed aromatics to hearty staples such as grains and pulses, combined with plenty of fresh fruit and vegetables. You will find salads for all seasons, spectacular sides, bowl comfort, moreish mains and sweet treats.
Buy from Amazon.co.uk (UK)
Buy from Amazon.com (US)
Buy from Barnes and Noble (US)
Feasts: From the Sunday Times no.1 bestselling author of Persiana & Sirocco
In Feasts, the highly anticipated follow up to the award-winning Persiana & no. 1 bestseller Sirocco, Sabrina Ghayour presents a delicious array of Middle-Eastern dishes from breakfasts to banquets and the simple to the sumptuous. Enjoy menus and dozens of recipes for celebrations and occasions with family & friends, such as summer feasts, quick-fix feasts and brunch.
Sirocco: Fabulous Flavours from the East: Fast Flavours from the East
From the author of Persiana - the golden girl of Middle Eastern cookery - Sirocco will bring tastes of the East to Western-style dishes in a collection of 100 delicious and accessible recipes. With an emphasis on simple ingredients and strong flavours, Ghayour will bring her modern inspirational touch to a variety of dishes ranging from classics and comfort food to spectacular salads and sweet treats.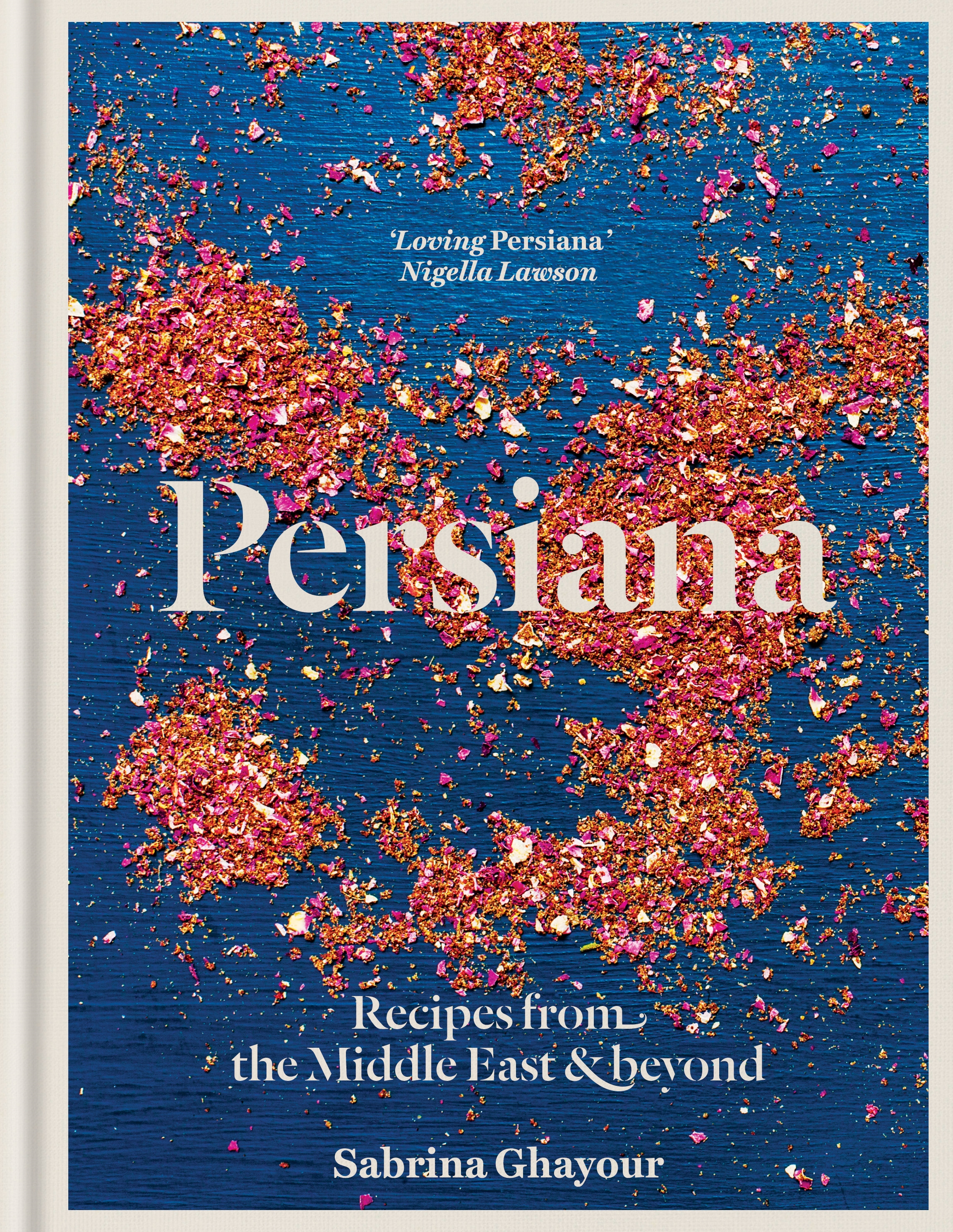 Persiana: Recipes from the Middle East & Beyond
A celebration of the food and flavours from the regions near the Southern and Eastern shores of the Mediterranean Sea, with over 100 recipes for modern and accessible Middle Eastern dishes, including Lamb & Sour Cherry Meatballs; Chicken, Preserved Lemon & Olive Tagine; Blood Orange & Radicchio Salad; Persian Flatbread; and Spiced Carrot, Pistachio & Coconut Cake with Rosewater Cream.